The conflict of originality has time and again surfaced in art. What is it that makes a piece of art original? Although it still remains debatable in countless philosophical discourses, many pioneers of the field agree that the need to create, produce, and express comes from within. The true and ultimate calling defines an artist's original and creative spheres. Juggling these spheres emerges a glass and mixed media artist, John Moran, who knows how to incorporate both into his work.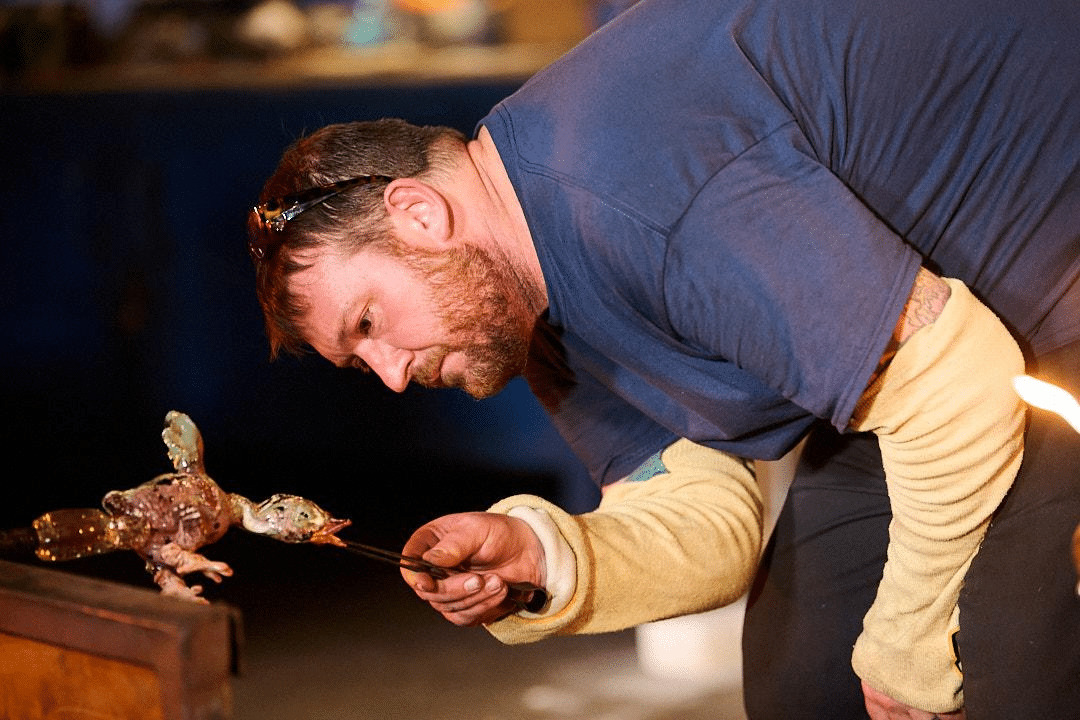 Making the End Result. Photo: Marble Media Official, Netflix, David Leyes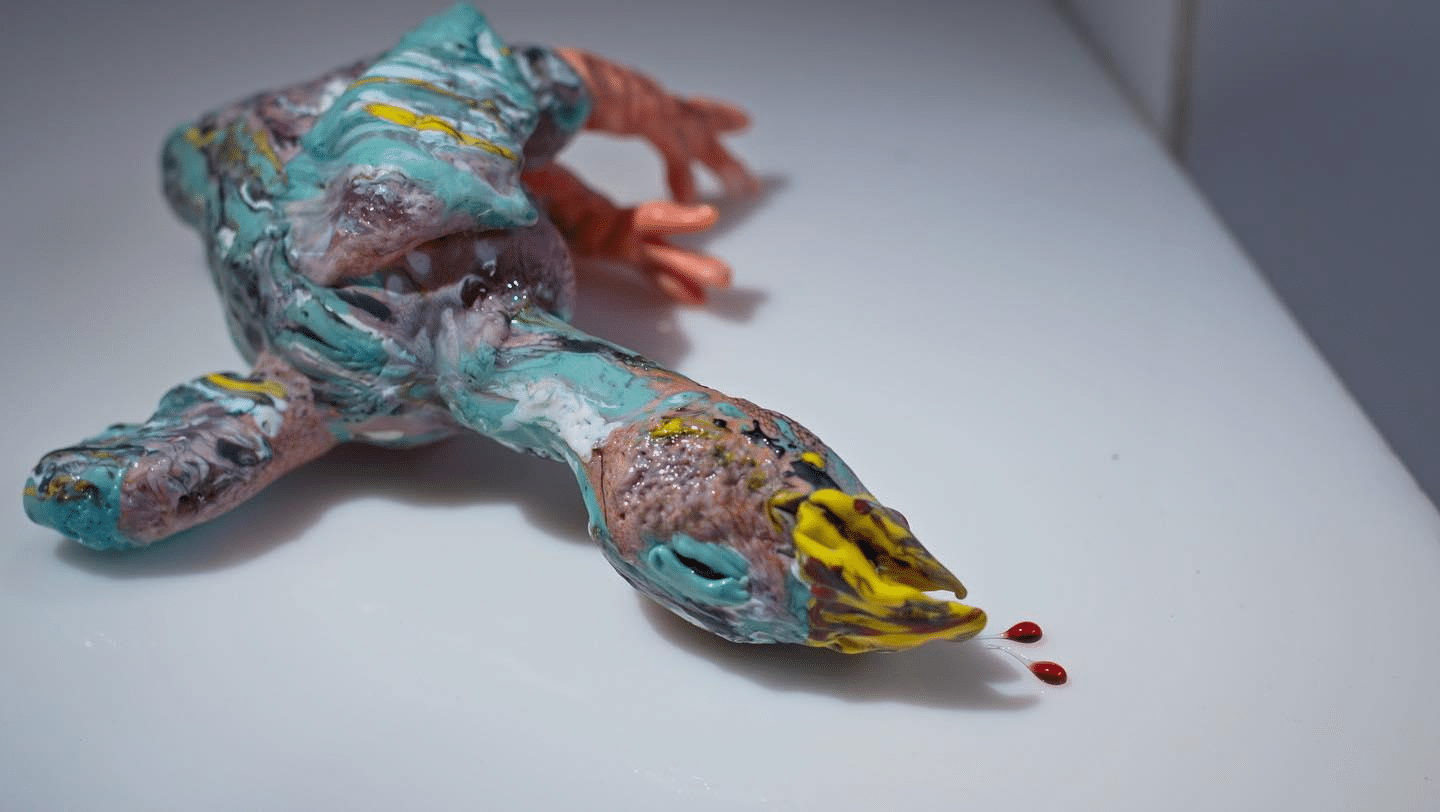 The End Result. Photo: Marble Media Official, Netflix, David Leyes
The narratives behind John's work primarily translate them into something distinctive and unique. John says, "I became an artist because I believe art can be life-changing." He lets his narrative seep into his creative process, and the content produced as a result is something that is always original. It captures both his work's and his own fleeting sense of harmony before it overflows and separates into two again.
One such piece is 'The End Result', which he created when he appeared on the Netflix show, Blown Away. The challenge was 'Nothing to Fear but Fear Itself', where John went to some "deep and dark" places to channel his feelings. He focused on how artists sacrifice themselves and any sense of financial security just to, as John says, "lay our emotions and souls on the line for every piece we put out in public."
His creations are a testimony to his vivid imagination and aesthetic expression. He sculpted a withering bird lying under a nest made of thorns. The bird is painted in turquoise, yellow, and violet hues, mostly linked with Vincent Van Gogh. As for John, Van Gogh is the "artist most associated with my illustrated fear." While the nest is made of an alarming red, resembling a crown of thorns and symbolizing sacrifice. He says, "The nest is meant to look as if a heart had been pulled out of the body, bit by bit, and used to build a nest."
The depth and vision expressed through John Moran's art are baffling and instantly connect with judges and audiences alike. He was crowned Best in Glass and the winner of season three. As an artist, he has successfully, time and again, produced works that claim originality and creativity through the narrative and aesthetic vision he possesses and ultimately pour in the content he puts out. To view more of his products on his website, follow this link.